Marathon Boat Rentals Inc.
For 2013 we have new to our program an unstoppable 26' Commercial Whaler.
straight from The Miami Police.
Twin 225 Four Stroke Yamahas totally fresh
Super Duty t-top
Extra Large Live Well
180 Gallon Tank - very good on gas unless you are going 50
Garmin 10 inch color navigation standard on all boats.
Outriggers
High capacity if you have a few people in your party.
Ipod compatible stereo with CD
All of this for only 1400/wk - you get more with us.
Here is a video of Cole Daniels, one of my son Collin's friends. They are Spearfishing over
the Thunderbolt in Marathon.
This is the 26 whaler in action - you have to watch till the end.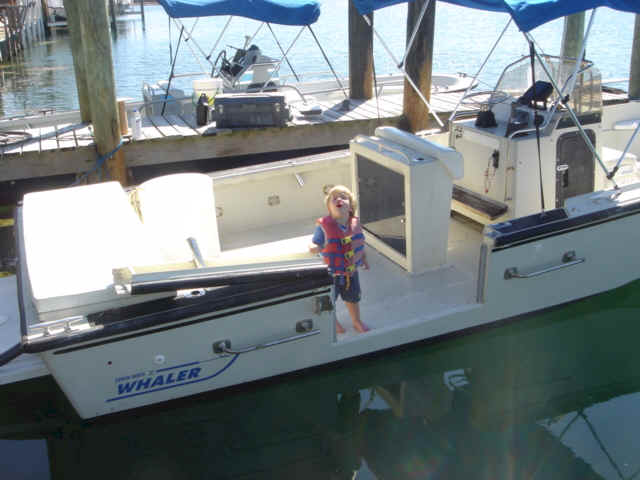 Conch Vacations with boats
The best deal on a dependable commercial whaler with an unstoppable Yamaha in Marathon- delivered to your door.
Featuring all boats with Yamaha Four Strokes
reserve early, so that you can get
the best!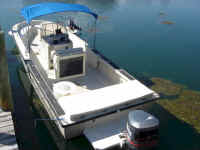 This is our v-25 Gaurdian Whaler it features a 225 Yamaha Four Stroke. This is a commercial police boat converted to civilian use, large dive door on the side makes it easy to enter the boat, even with tanks. Full sized 10 inch screen Garmin GPS makes navigation a snap, and with great mileage, who could go wrong with this boat delivered at 950/wk.140 gallon tank, large storage compartments, as with all whalers this boat is unsinkable.
we also have another v-25, this one is a Park Ranger boat with the smaller side door, it is awesome
new 225 Four stroke, just like the rest of them.
, we have a 24 outrage with t-tops and 225 four stroke for 1050/wk, this is
custom t-top with grand slam outriggers and all, live-well built into the seat,
storage everywhere, and room under the console for a little privacy.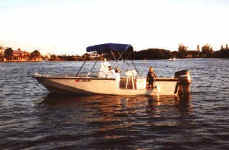 This is one of our v-22 Gaurdian Whalers. This was an actual Navy Seals ammo runner, and is one of the best rides in the fleet, fully converted to civilian use, but still as tough and unsinkable as a commercial whaler. This light grey whaler has a large dive door for easy entry into the water. This is the only boat with a large casting platform on the front for cast netting. 10 inch Chart GPS for easy navigation, and 225 four stroke Yamaha for reliable service and great gas mileage. 77 Gallon tank, new Viper console and rocket launcher. All doors have inserts for when you are not diving.
This size whaler is only 750/wk delivered, and capable of anything.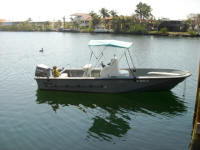 Here is the Dark Grey V-22 Whaler. It also has a 225 Yamaha 4 stroke, It is also a de-commissioned navy boat. It has the large dive door, and rails around the outside of the boat for holding on while in the water. There is a 10 inch chart GPS and built in live well for the freshest bait.140 gallons of gas from the navy spec tank. The enclosed transom on this boat is great for families with smaller children.
This whaler is also 750/wk delivered.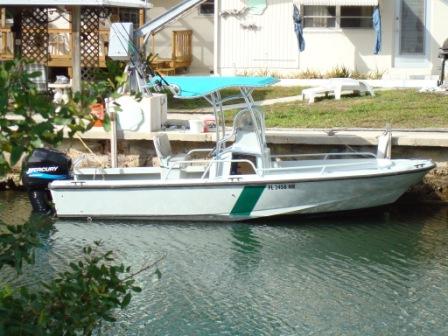 This boat is new to our program a 21' Boston Whaler Commercial
Virginia State police boat with custom t-top and step up dive ladder, commercial hull 10 inch Garmin
4 person limit on this hull
great ride for only 750/wk.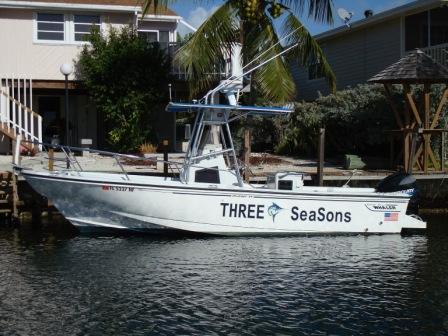 Three Sea Sons. is a 24 whaler with all of the
trimmings. Great ride, lots of storage, great on gas and still 170 gallons of fuel. Full Livewell, many fish boxes,
10 inch color GPS and sounder. only 1050/wk - you get more at Conch.
Ipod compatible stereo with CD
2013 Three Seasons has a custom step ladder courtesy of All Design.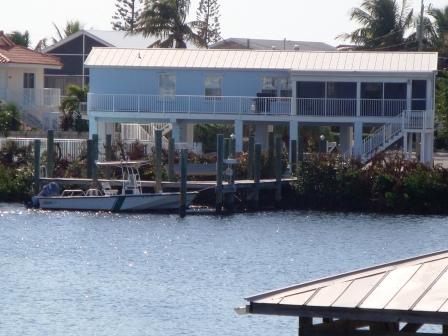 Here is a picture of our v-25 Park Ranger in front of the Manatee Bay House. This boat is straight from the Park Service
225 four stroke Yamaha, Dive Door, 180 gallon tank, Custom t-top from All Design This boat
Is great for large parties because it has alot of moving room.
Dive Door makes it easy to get in after seeing our beautiful reefs.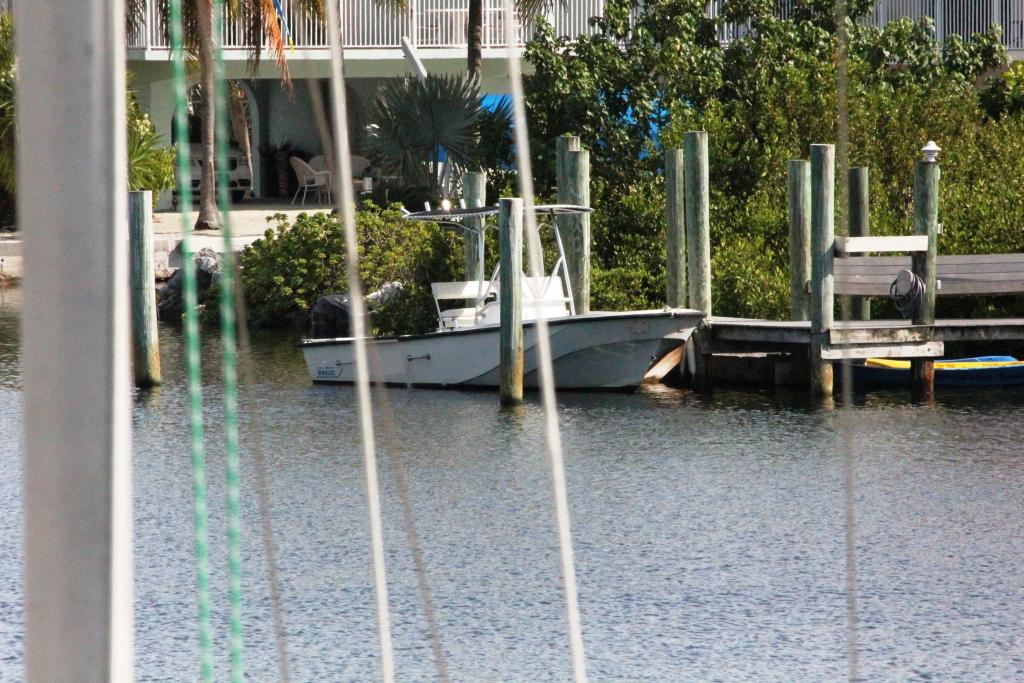 Here is a picture of Collin's 25 same whaler from the top of the page with a new console, flip seat and t-top. Collin took it
off the lot and re-powered it, and now it is back for service better than ever. It has been a long time since he
was in his life jacket hanging out in the side door of his favorite boat. 950/wk for 2015.
305-743-8877
Copyright ©2011 Florida Keys Vacation Rentals


The Peninsula Home | Pool Homes for Rent | Vacation Homes | Cabana Rental Packages | Boat Rentals | Map Page
Vacation Properties for Rent | Marathon Keys For Sale Listings | Pool Home Rental Packages