The Calm Palms
This is the Calm Palms, a wonderful 3bd 2bth home in the center of Marathon. One unique feature about this home is the Pool area that is
totally enclosed and part of the house.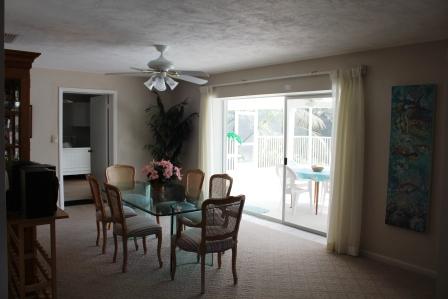 There is only a pocket slider between the pool and the dining room and the pool area that makes
the entire home into a wide open space.
A large fully equipped kitchen is also right off of the pool area, it makes a great area for
entertaining.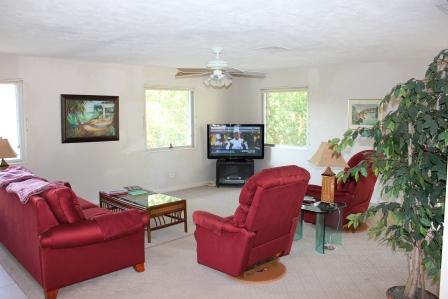 The Living room has a great new 50 inch Plasma area now has a brand new
totally tiled surface, pics coming soon!.
The Calm Palms is just a canal back from the open Gulf, right around
the corner from Indigo Bay resort and Vaca Cut.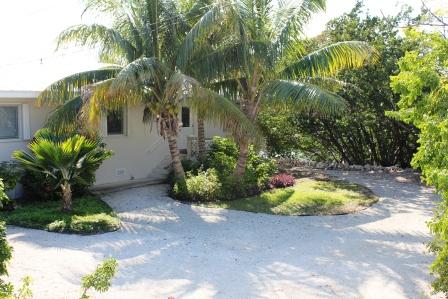 The front yard is a nice shaded area, lot is a large corner lot with plenty
of privacy for family get-togethers and lots of parking.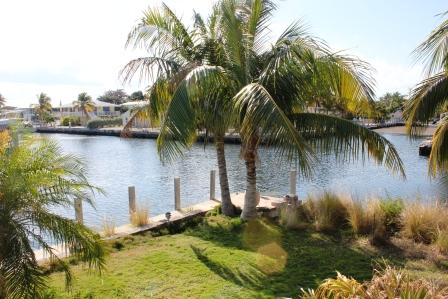 There is nice lush golf grass on the lawn and some neat sea oats for natural
conservation..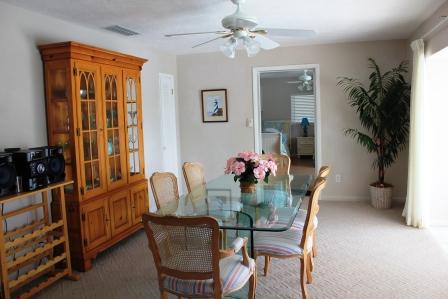 Dining room has a nice Ipod dock stereo, right next to the pool.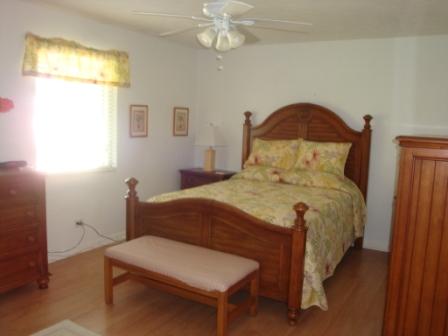 This is bedroom #1 wood floors and quality furniture make it just like home.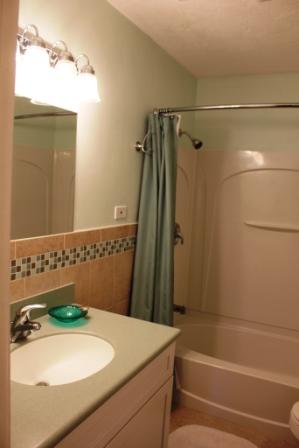 This is the bathroom off of bedroom #1
Totally redone and beautiful for 2014.
Here is the double twins bedroom, it is right off of the pool.
There is a nice office nook off of the corner of the dining room.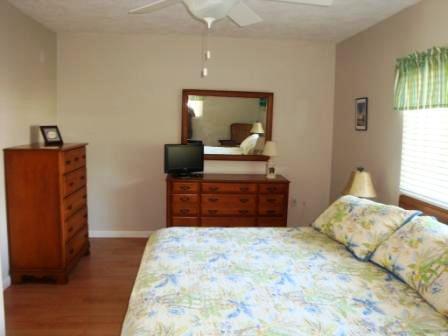 This is bedroom number 2, it shares a full bath with the twin bedroom.
There is an extra sink area off of the large bath, another area
that the owners have totally redone in 2014, classically
beautiful Corian sink and counter top.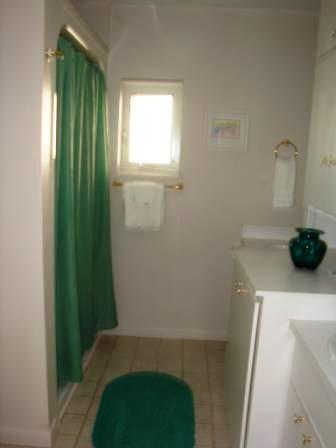 Here is a last pic of the bathrooms.
Calm Palms is a great place to spend your vacation for more information, just drop
us a line at.
305-743-8877