The Yellowtail Pics Page!
Please press the picture that you would like to view in full size.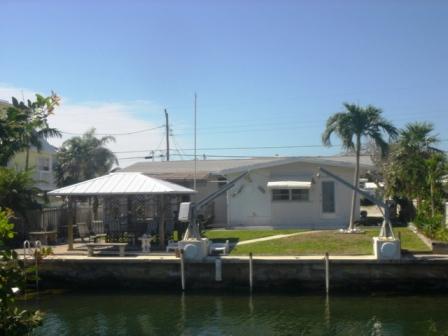 Here is the water side of the Yellowtail, It has straight access to the Open Gulf
The Canal is very clean, if you are up for some swimming.
This is the Front of the Yellowtail, it is on a nice quiet street with great neighbors, plenty of landscaping and green.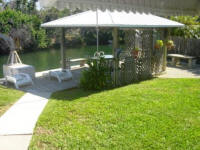 This is a picture of the dock hut in the nice private backyard, this home is great for a relaxing vacation.
This is a view out of the Canal at the Yellowtail, it is clear and swim-able, Open Gulf access in 2 minutes.
This is a picture of the master bath, everything has been tastefully updated in this home, since the original construction.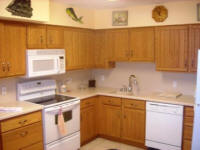 The Kitchen is a really large and fully equipped one, brand new
this year. great for a 2bd 2bth home, all of the amenities.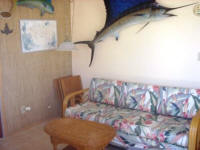 This is the sunroom that is just off of the kitchen, decorated in Middle Keys Fashion
it has an extra sleeper for that guest that may pop in while you
are in the Keys.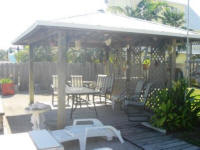 Here is another picture of the Dock Hut, it has a full set of table and chairs
a nice thing about the Yellowtail is that there is no one directly across the canal from it.
Here is a picture of the large master, king size bed, and all of the Keys
Homey decoration.
There is even a nice little deck off of the Master Bedroom, this place was really
set up as a great place to live in.
The Living Room actually has another 2 sleepers, of course there is only
room for one of them to open up, so pick your poison.
Here is another view of the Living Room showing the unimportant - in the Keys TV.
There are 2 twins in the other bedroom.
There is a Dining Nook for when you feel like eating inside.
A carport is a wonderful thing when you live in the Keys, your car will thank you!
The Yellowtail is a great deal for a nice quiet family vacation at 1000wk . It is straight access to the
open Gulf, with all of the amenities needed to make your stay comfortable and enjoyable. 800/wk for off
season rates.
305-743-8877
Copyright ©2014 Florida Keys Vacation Rentals