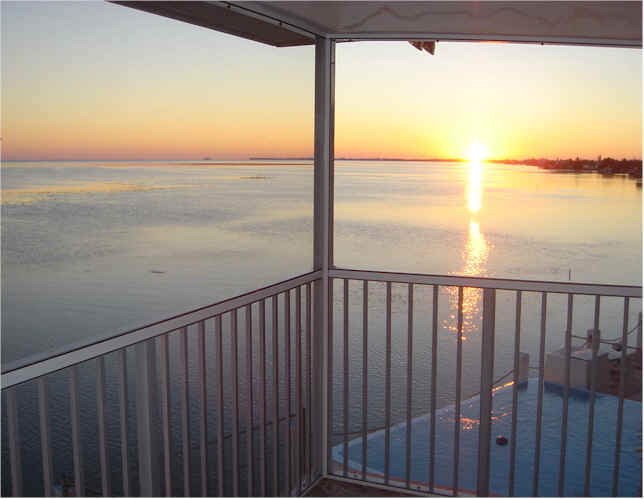 Oceanview
Plenty of wildlife abounds in the best view available..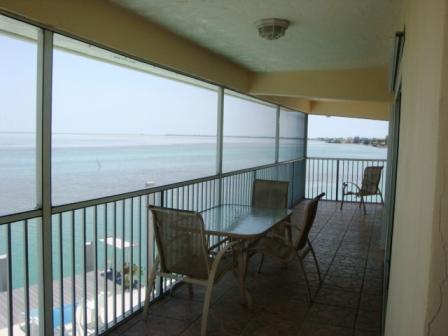 Central and right view with new tiles and screened enclosure.
Front View with the new screened porch and concrete work Pool is a 31 ft new heated fiberglass pool.
45ft of step down dock with pole tie off's on either side for an extra 20ft
of boat-ability. Open Water view and boating with the protection of
Marathon's ocean side flat.
New vita-master spa for 2010 this thing has enough power to blow you out
of it, even has shoulder jets, wired for 220 for quick heating..
Nice pool table, plenty of chaise lounges, and a new Weber Grill.
Large spread out living room with plenty of seating, 65 inch flat screen looks small in a room this size
New dining room table that seats eight, plus four leather stools at the counter.
A view of the open floor plan kitchen/living area, with a great 65' flatscreen tv.
This is the Master bedroom/bathroom with ample closet space.
This is the Master Bath, new shower for 2010 with comfort seat, and a heated bidet Toto toilet seat.
The upstairs second master suite with bathroom.
Upstairs hallway with a view of the Atlantic
Downstairs Tv area with a sleeper sofa and recliner
Downstairs recliner and sleeper sofa in the Tv room.
This is the master suite in the downstairs with a bathroom
Another picture of the master suite downstairs
Downstairs 2nd bedroom is smaller but a nice comfortable place to stay.
Downstairs bathroom off of the Master suite
Washer/Dryer located upstairs

305-743-8877

Copyright ©2008 Florida Keys Vacation Rentals